Multidisciplinary Perspectives on Entrepreneurship: A look forward
This Savvy Seminar is part of the launch of the 'The Palgrave Handbook of Multidisciplinary Perspectives on Entrepreneurship' edited by Romeo V. Turcan and Norman M. Fraser.
The launch will take place on Feb 7, 2019, starting 9am, at AAU Copenhagen Campus: Auditorium 1.1008, A. C. Meyersvænge 15 str., Copenhagen, 2450, Denmark. The invitation to the launch can be downloaded here.
The seminar starts with presentations by the Handbook Editors Norman M. Fraser and Romeo V. Turcan:
Practitioner Perspective on Entrepreneurship, Dr Norman M. Fraser, Chairman at Softiron ltd and Adjunct Professor at Aalborg University
Theorizing Entrepreneurship Landscape, Dr Romeo V. Turcan, professor of International Entrepreneurship and organization theory at Aalborg University
It continues with a panel discussion on a range of key research, practice and policy themes in the field of entrepreneurship. Three distinguished scholars and policy makers have been invited to discuss contemporary and future issues and challenges in entrepreneruship from a multdisciplinary perspective.
The Future of Social Enterprise: A Multi-Disciplinary Perspective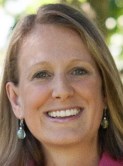 SIRI TERJESEN is a Dean's Research Fellow in Entrepreneurship at the American University's Kogod School of Business and Director of the AU Center for Innovation (AUCI). Concurrently she is a Professor at the Norwegian School of Economics (Norges Handelshøyskole: NHH) in Bergen, Norway. Her research on entrepreneurship, corporate governance, and strategy has been published in leading journals such as Academy of Management Review, Journal of Management, Journal of Operations Management, Business Ethics Quarterly, Journal of Business Ethics, Academy of Management Learning & Education, and Strategic Management Journal. She served as Associate Editor of three journals.
Entrepreneurial Founders, Firms and Households: A Multidisciplinary Perspective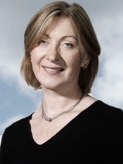 SARA CARTER, OBE FRSE is Associate Principal (Learning & Teaching) at the University of Strathclyde and Professor of Entrepreneurship at the Hunter Centre for Entrepreneurship, Strathclyde Business School. Prof Carter is also a member of the Council of Economic Advisers to the First Minister of Scotland; the Enterprise & Skills Strategic Board; the Scottish Framework and Action Plan for Women in Enterprise Action Group; and Non-Executive Director of Women's Enterprise Scotland. Prof Carter is a Fellow of the Royal Society of Edinburgh and was awarded the OBE for services to women entrepreneurs in 2008. Her research examines the effects of business ownership on the individual, the economic wellbeing of entrepreneurial households, and the consequences of structural inequalities on resource access, particularly finance, on the SME sector.
Only by Being Genuinely Local Will Globalisation - or Global Cooperation - Survive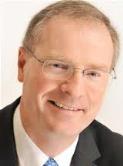 JEREMY LEFROY is a UK Member of Parliament since May 6th 2010. From 1989 to 2000, he and his family lived in Tanzania where he worked in the coffee industry. On returning to the UK, he worked assisting smallholder farmers in East Africa, until his election to Parliament. In October 2016, Jeremy was elected to serve on the cross-party 'Exiting the European Union Committee'. Jeremy is also Chair of the Parliamentary Network on the World Bank and IMF.