The LNETN 'Co-creation Annual Network Conference' Summer School is hosted by Halmstad University bewteen June 27 and July 1, 2022.
Key programme activities include:
Collaboration within and beyond WPs and RTs
Ask me anything moment (methods, publishing, co-writing)
Leadrship outside academia
Career development
Elevator picticing (3 min per ESR project, plus video)
Company visit
How to develop and apply for external funding
Dissemination and exploitation
Structured debate
Team-building
Visiting lecturers:

Staffan Dahlström is President and CEO of HMS Networks since April 2009. 1989-2008 he had positions as Sales and Marketing Manager at HMS. He is board member of Mycronic AB (publ) and Clavister Holding AB (publ). He has a deegree in Computer Systems Engineering from Halmstad University and an Executive MBA from Lund University, School of Economics and Management.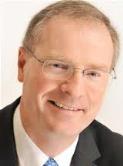 Jeremy Lefroy has recently become Executive Director of Cafe Africa, which supports smallholder coffee farmers in Uganda, Tanzania and DR Congo. He is also a director of EFAfrica Group, a leasing business which supports sustainable employment creation in East Africa; and is Vice-Chair of the Board of the Liverpool School of Tropical Medicine. He was a UK Member of Parliament from 2010-2019, serving on the International Development Committee and chairing the international Parliamentary Network on the World Bank and IMF.

David Woollcombe is the founder and President, Peace Child International and life-long advocate for the education and empowerment of young people. As President, and now as Chairman of the Board, he is intent to use his global contacts to ensure that the organisation moves to a new generation of leadership, equally committed to the central role that young people can play in our world. David's faith in young people, and the value of their participation in decision-making, remains undimmed.
Hosting team

Svante Andersson
Professor
Halmstad University, Sweden

Professor
Halmstad University, Sweden

Associate Professor
Trinity College Dublin, Ireland
Summer School Programme
All material related to the Summer School is available on the project Intranet.