Day 1: Project Management
On the first day, local project managers and local project leaders of the Consortium discussed governing, management, operational and financial issues necessary for development and implementation of the project. Yariv Taran, the local AAU project leader, was elected as the Chair of the Steering Committee that is the governing body of the project.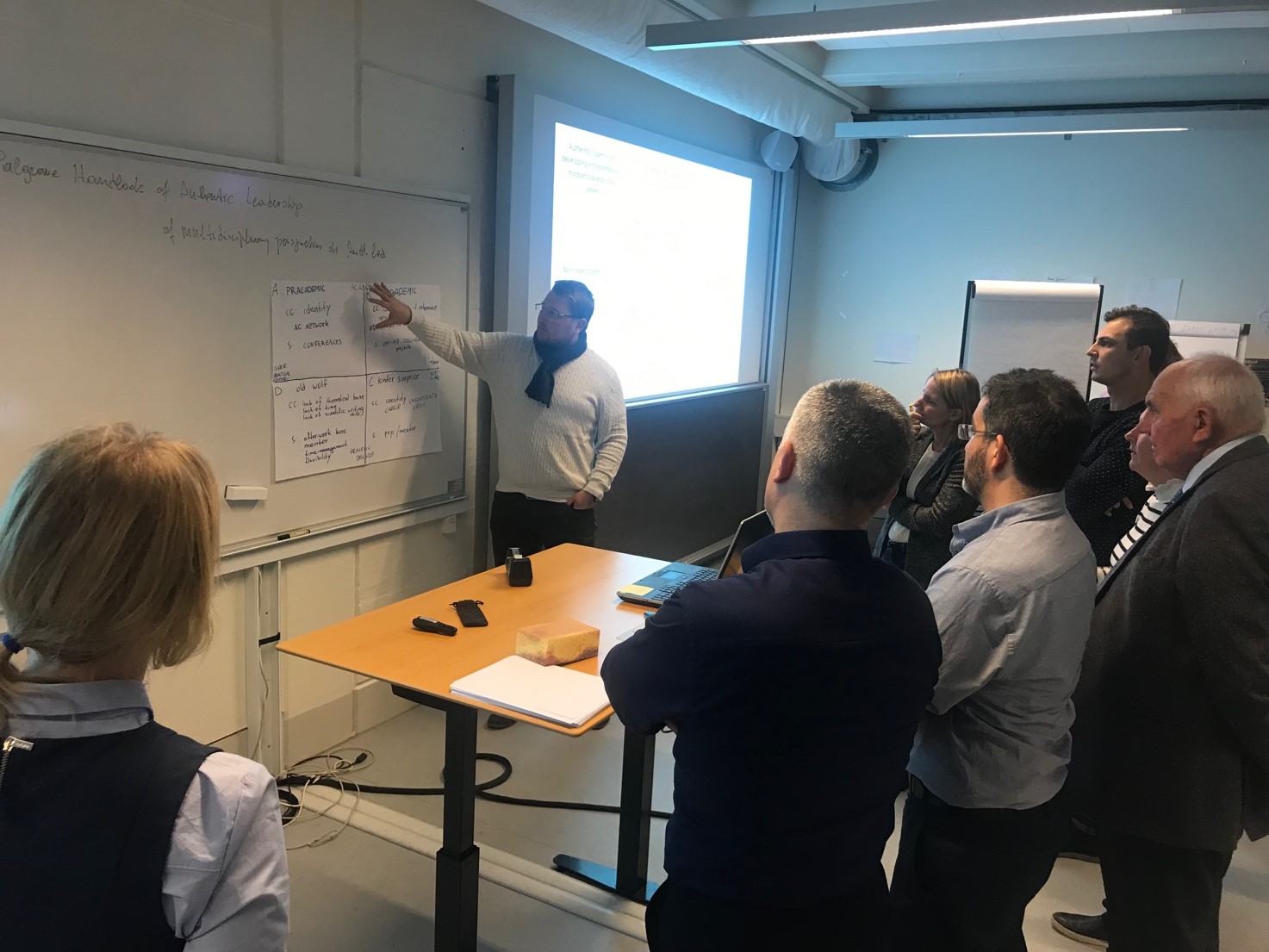 Days 2-4: Intellectual outputs (IO) development
The Learning/Training and Teaching event was organized over the course of 3 days with the objective to facilitate the development of (i) a PhD course in 'Authentic Leadership' (IO1; 5ECTS); and (ii) a PhD supervisor training course in 'Authentic Leadership' (IO2; 3ECTS). In this regard, workshops were carried out to start the development process. The participants were IETN project members, both academic and administrative staff.
The 1st day explored an "inside-out" perspective, where former and current indsutrial PhD students were invited to present their views on the challenges and issues critical for employability of PhD students outside academia.
During the 2nd, an "outside-in" perspective was explored, focusing on the potential needs for knowledge, skills and competences aimed to enhance the employability of PhDs outside academia. Presentations by Yariv Taran, Roman Jurowetzki, Christian Bryge, Romeo V Turcan and Kenneth Mølbjerg Jørgensen from the Departmernt of Business and Management and Gesine Haseloff from University of Siegen and Eneli Kindsiko, from the University of Tartu, provided valuable inputs to the project members in their development process of the 2 training courses.
The 3rd day started with two lectures on: 'Innovating AAU PBL Model' delivered by Romeo V. Turcan and 'New 21-27 EU Agenda for PhD Education' by John Reilly, external quality auditor of the project. An intensive workshop followed next facilitated by Yariv Taran during which the task force teams mapped the development of respectives intellectual outputs.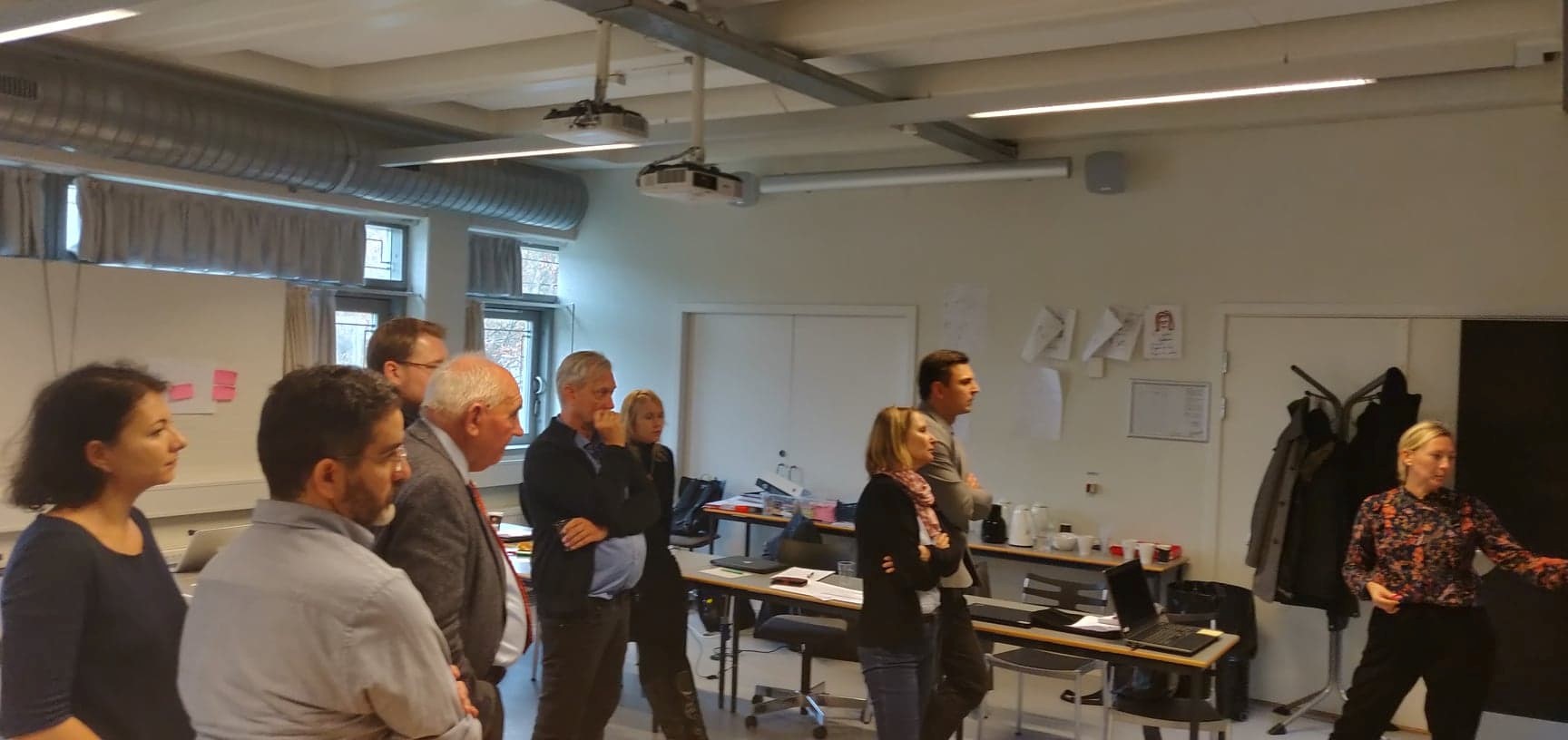 Next steps: Project implementation
The PhD course in 'Authentic Leadership' will be implemented in May 2021 and January 2022; and the PhD supervisor training course in 'Authentic Leadership' – in October 2021 and June 2022.
About the project
International Entrepreneurship Network for PhD and PhD Supervisor Training (IETN) is an ERASMUS+ Strategic Partnerships for Higher Education project. IETN targets 1) doctoral researchers; 2) doctoral supervisors; and 3) trainers of supervisors.
IETN aims to reduce the extant gaps, mismatches between knowledge, skills and competences doctoral researchers acquire, and those they need for employment outside academia. Its objectives are to:
·Enhance the quality of doctoral researcher entrepreneurial training, doctoral researchers' skills and competences and increase doctoral researchers' employability outside academia;
·Enhance the quality, relevance and professionalism of supervision and supervision training for faculty members engaged in doctoral supervision/or doctoral supervisor training;
·Create sustainable structures to foster a transnational community of scholars passionate about International Entrepreneurship, Authentic Leadership and Training for the Jobs of the Future.
FACTS
Project duration: 3 years
Project coordinator: AAU
Project budget: EUR 317,171
Project consortium: Lappeenranta University, Linnæus University, University of Siegen, University of Tartu.
Learn more
Please visit our project website to learn more about the project and its activiities: www.ietn.aau.dk
CONTACT
Project Co-applicant and Manager: Andreea Bujac, Assistant Professor, Department of Business and Management, AAU; andreea@business.aau.dk
Project Coordinator: Romeo V. Turcan, Professor, Department of Business and Management, AAU; rvt@business.aau.dk
Disclaimer
This pro

ject has been co-funded by the Erasmus+ programme of the European Union grant agreement No KA203-2019-007. This communication reflects only the author's view and that the Agency is not responsible for any use that may be made of the information it contains.