International Entrepreneurship Network for PhD and PhD Supervisor Training (IETN) is an ERASMUS+ Strategic Partnerships for Higher Education project. IETN targets (1) doctoral researchers; (2) doctoral supervisors; and (3) trainers of supervisors.
IETN aims to reduce the extant gaps and mismatches between knowledge, skills and competences doctoral researchers acquire, and those they need for employment outside academia. Its objectives are to:
Enhance the quality of doctoral researcher entrepreneurial training, doctoral researchers' skills and competences and increase doctoral researchers' employability in and outside academia;
Enhance the quality, relevance and professionalism of supervision and supervision training for faculty members engaged in doctoral supervision/or doctoral supervisor training;
Create sustainable structures to foster a transnational community of scholars passionate about International Entrepreneurship, Authentic Leadership and Training for the Jobs of the Future.
These objectives are achieved by developing and implementing high quality, state-of-the-art training courses during which issues concerning key knowledge, skills and competences of doctoral researchers are evaluated and innovative pedagogies towards enhancing doctoral researchers' employability in and outside academia are put forward. These courses are:
The project objectives are also achieved by researching and publishing a Handbook on Authentic Leadership that is a quest for insights arising out of leadership theory and practice in the contemporary world and a manifesto for doctoral training in a value based approach to authenticity in leadership. It brings together leading scholars, business and political leaders to provide 'beyond-state-of-the-art' insights into the authentic leadership phenomenon.
A strong consortium was created to implement these objectives that consist of members from: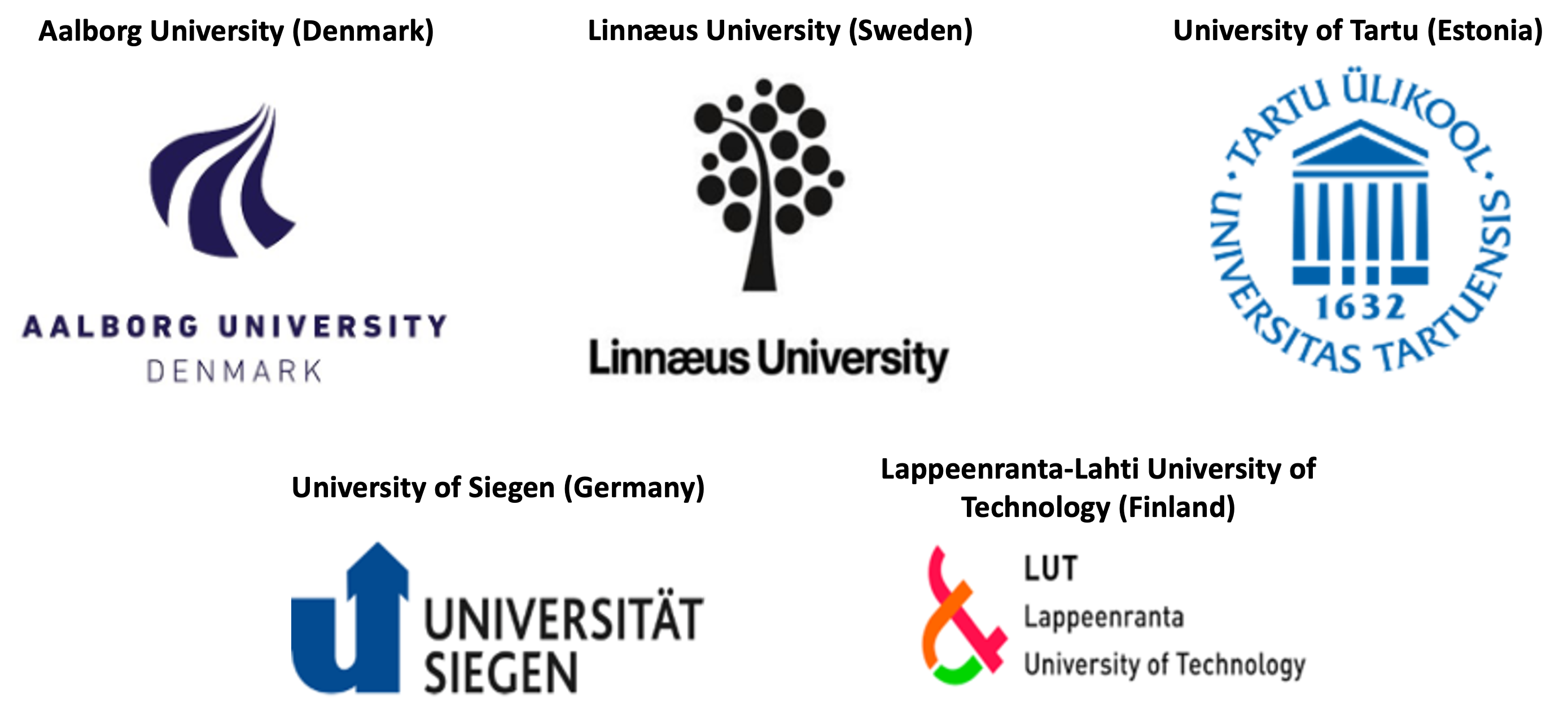 IETN is a three-year project with starting date on September 1, 2019 and a total budget of EUR 317,171. IETN is coordinated by AAU. Project intranet: Moodle

This project has been co-funded by the Erasmus+ programme of the European Union grant agreement No KA203-2019-007. This communication reflects only the author's view and that the Agency is not responsible for any use that may be made of the information it contains.